My composition for UNITY features vocalist Deanna Relyea, percussionist Andrew Drury, and myself, performing taiko via MIDI.  Tickets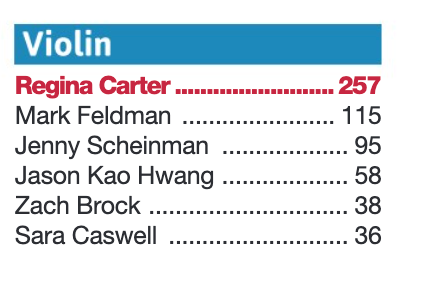 My thanks to the 2021 Downbeat Critics Poll for their votes. I share their love with all the musicians I have ever played with. We make this music together!
For Asian American Heritage Month 
Recently I watched an hour-long television program that focused on Asian American issues with a lively panel of Asian American scholars and leaders. Having never ever seen a show like this before, I was stunned. It made me reflect upon my life as a mostly invisible minority. I am often the only Asian American on stage, and for that simple reason my presence for many would be a performance of ethnicity. 
Asian American artists create in a cultural industry where the power structure has an enduring fetish for Orientalist fantasies.  Even for works of genuine integrity and validity, any fortuitous commercial success usually has linkage, however involuntary, complex and subtle, to any number of Orientalist tropes. 
With people to whom an Asian face is the Other, this cultural history is woven inextricably into the unconscious biases that can progress into explicitly racist violence. Clearly this perpetually churning, degenerative process has fueled the 150% increase in anti-Asian hate crimes this year. 
I am united with Arts for Art to stand strong against this hatred and violence towards Asian Americans. 
The music of jazz has always embraced a wide diversity of individuals and sounds to respect, celebrate and defend the humanity of all people. 
– Jason Kao Hwang
Below is a video of Jason Kao Hwang/Human Rites trio with music from the CD.

My thanks to the 2020 El Intruso International Critics Poll for selecting me first for Violin/Viola.  My thanks for the votes in Downbeat Magazine's 2020 68th Annual Critics Poll.
Sharing all this love with all the musicians whom I play with. We make the music together.